Welcome to my BLOG
My recent news and thoughts can be found here.
For Lectures/Exhibitions please refer to that specific page.

I have been nominated for a 'St. David's Award'
2017 in Wales in the category of 'Culture'.
I am humbled and thankful.


Illustrated Talk 'Birds from a Brush'
by Eric Peake
Thursday, 2 November 2017
2 - 3:30 pm
Oriel ynys Mon
Llangefni, Anglesey, North Wales
Sign up now to hear me speak and enjoy a visit.
I would love to see you there!
Gallery Lecture Fee: 3 GBP To Book call: 01407 720962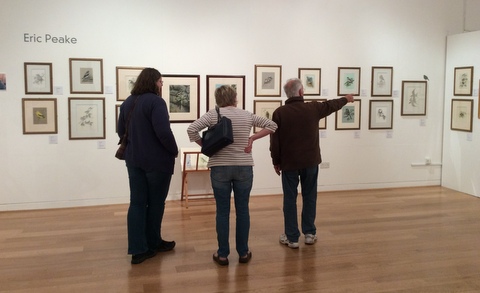 Eric visited the 'Birds of Wales' exhibition
and to visitor's surprise he spent time
talking with them and answering questions.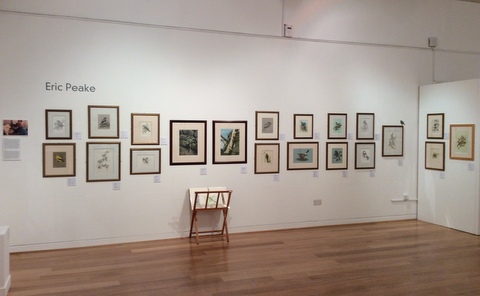 Eric Peake's 'Birds of Wales' exhibiton hung at Oriel ynys Mon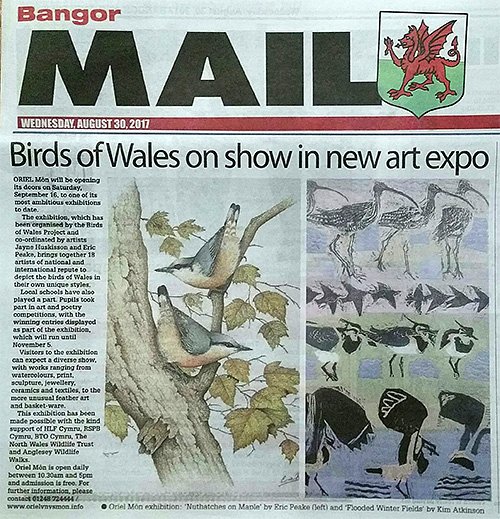 'Birds of Wales' Exhibition
16 Sep - 5 Nov 2017
Oriel ynys Mon
Llangefni, Anglesey, North Wales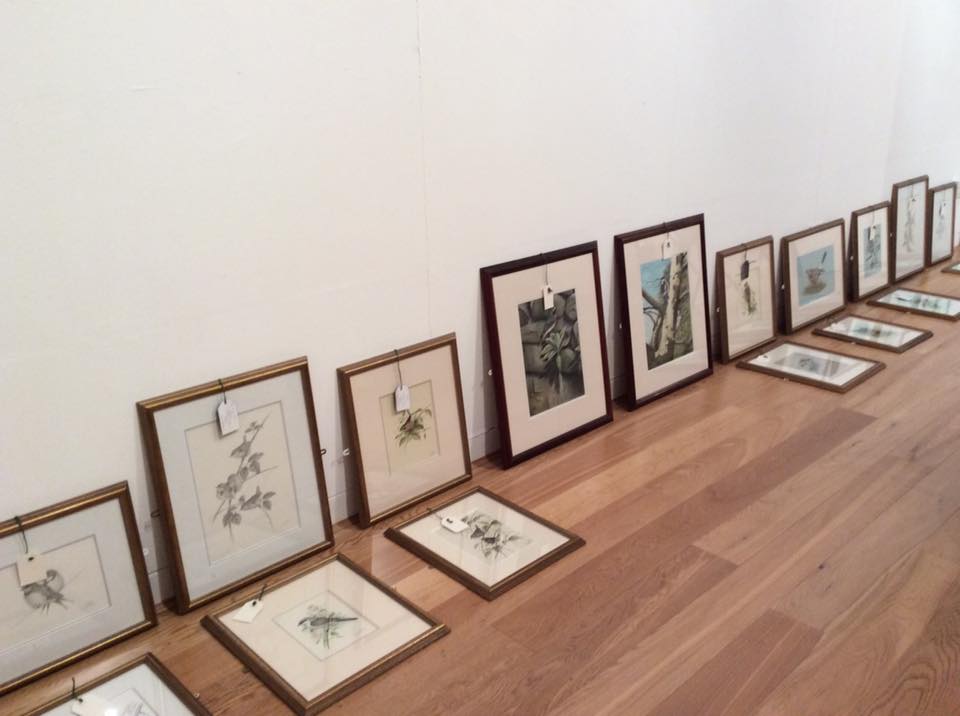 Eric has delivered 20 Original Watercolour Paintings and Original Pencil Drawings along with 30 Artist Signed prints.
Paintings are being hung today.
13 Sep 2017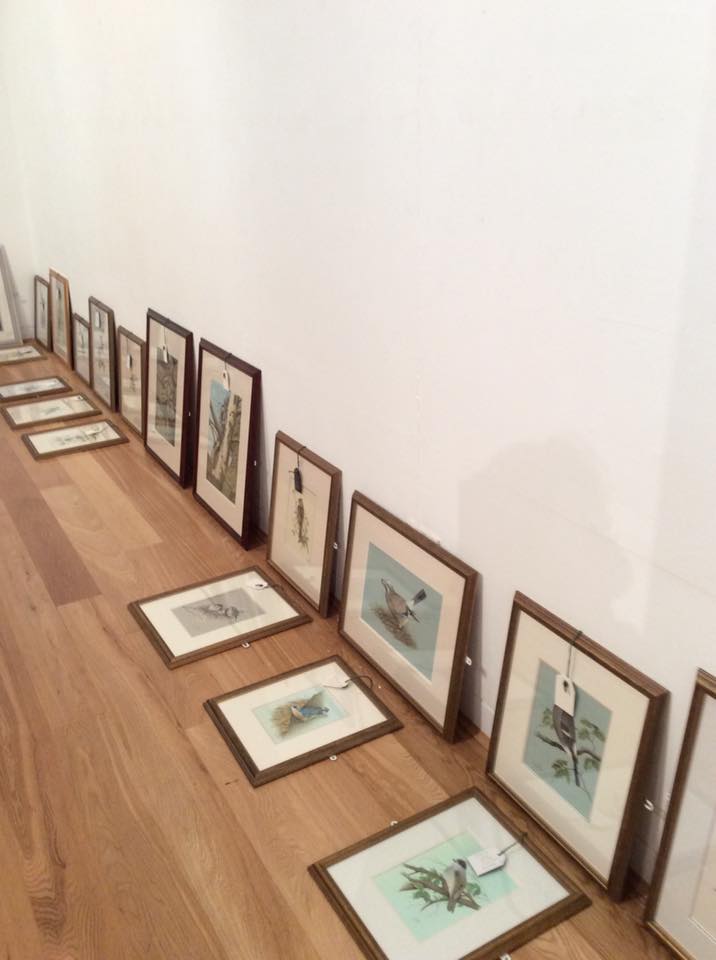 ILLUSTRATED TALK BY Eric will take place during the exhibition on
2 Nov 2017
2 - 3:30 pm
Price: 3 GBP Book ahead
To book call:
01407 720962

for further details see:
www.birdsofwales.org


GRAND OPENING with Nick Jackson, MBE
Director of Welsh Mountain Zoo
16 Sep 2017 noon
All are welcome to attend; free admission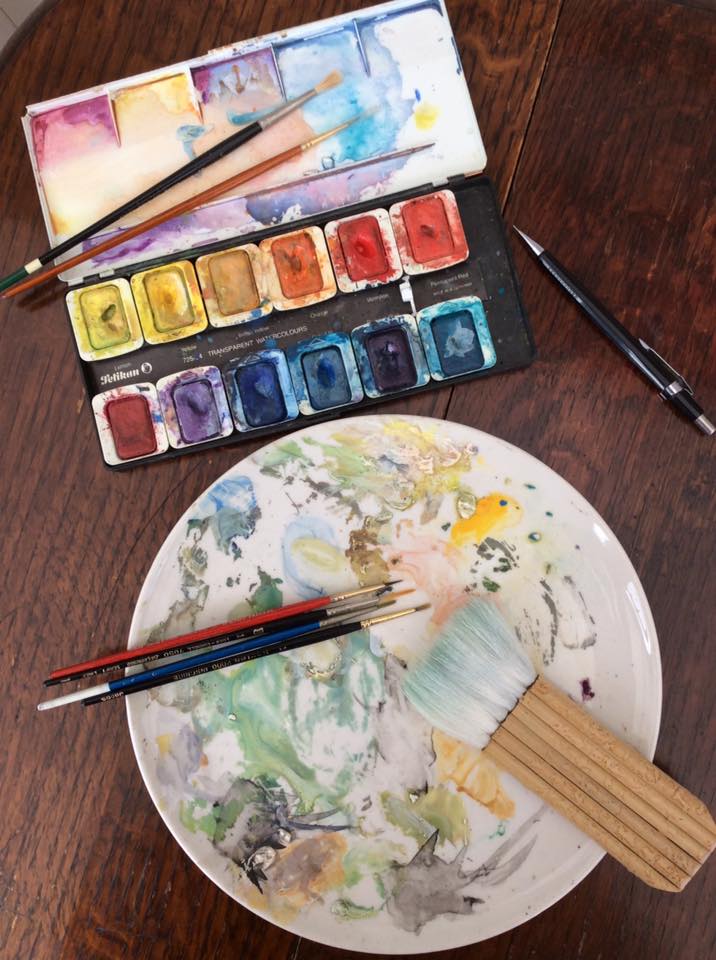 Eric's Watercolour Tools
Simple but that's all that is needed
plus some talent....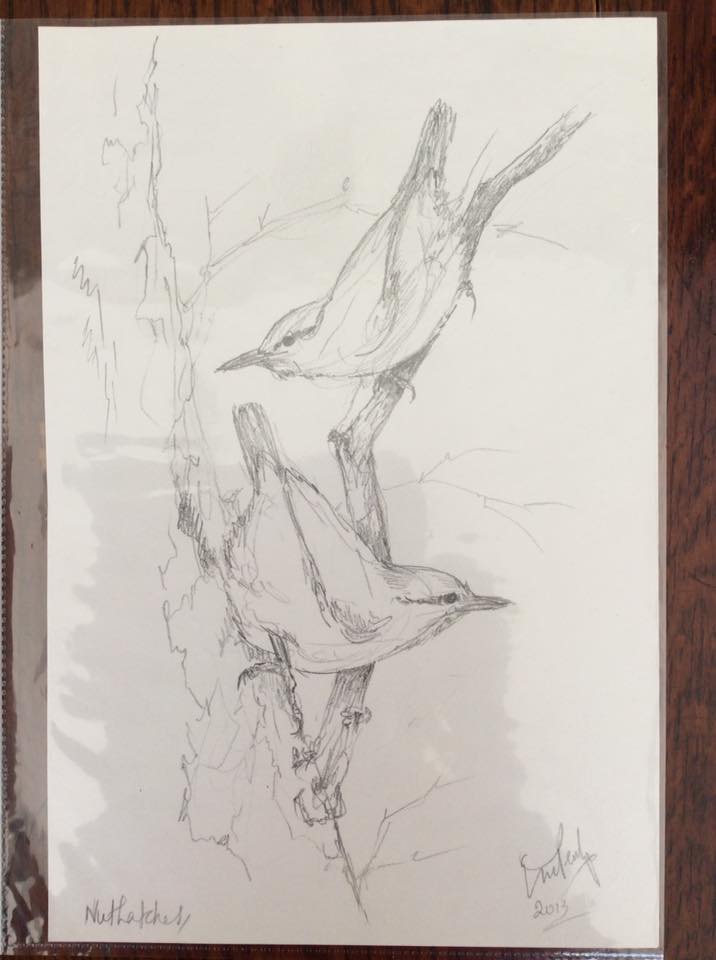 Preliminary Sketches
will be on exibit at the
'Birds of Wales' exhibition.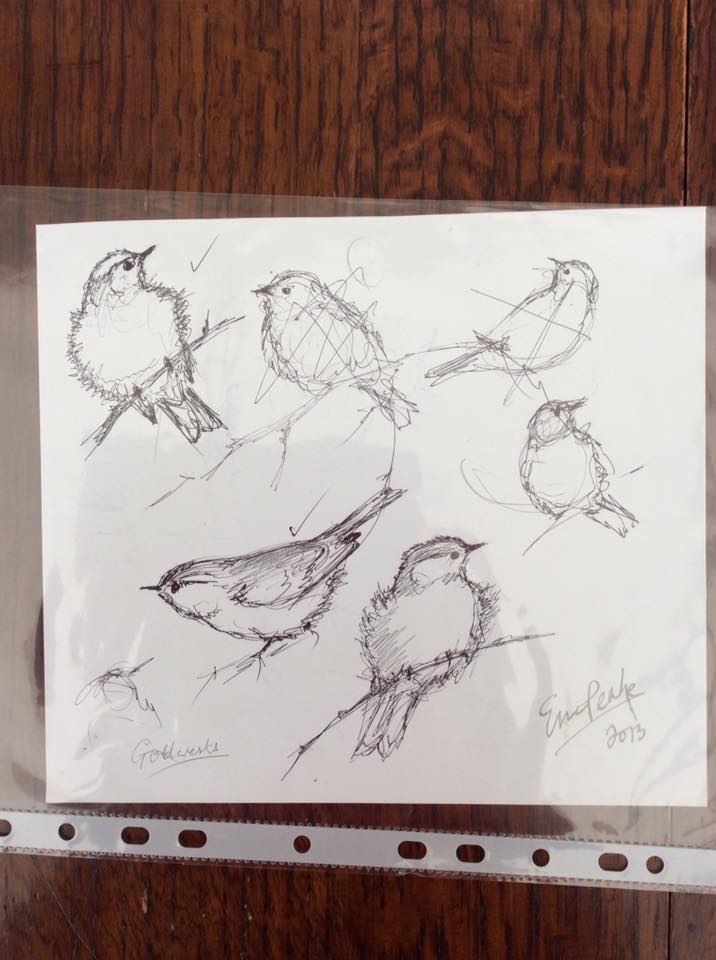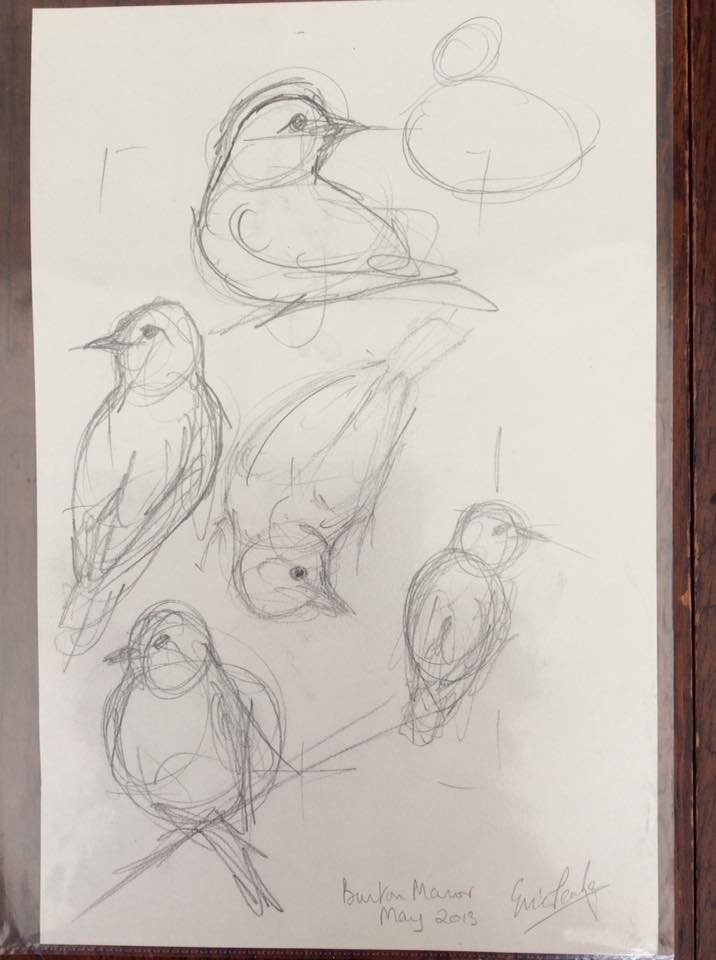 - * -
Debby is working on a Facebook professional page so that will be another place to follow my activities. Watch for those changes in the late summer. I will continue to work toward my exhibition in 2017.
Several of my paintings have exchanged hands over this past year making a nice profit for the previous owners or due to poor health they were able to easily recoup their expenses.
Thankful we were able to assist with the connections.
Many of my number 1 Artist Edition prints are now gone. Just sent Rhapsody in Blue to China. My first one, that I know of, that went to China.


We will not be attending THINK PARROTS 2017 this year.
I am busy working on toward my exhibition in September 2017
We wish them every success!!

I was happy to be invited to exhibit again this year at the Ellesmere College Exhibition 31 May-4 June 2017. Profits go toward art scholarships so I am pleased to support such a great cause once again.
Think Parrots
Kempton Park Sunday 19 June 2016 Hope to see you there. I am the speakers Master of Ceremonies once again.
Appointed UK Budgerigar Society President
24 April 2016
'THINK PARROTS'
Hope to see you there....this Sunday, 21 June 2015 at Kempton Park
check out Parrot Mag link for more details
I am busy painting now for upcoming exhibitions!
MAJOR EXHIBITION SCHEDULED FOR SEPTEMBER 2017
FOR BUDGERIGAR LOVERS!
Eric Peake Appointed UK Budgerigar Society
Vice President 2014
President Elect 2015
President 2016
I will be adding a special section on my website for Budgerigar lovers. There I will share my many years of experience through informative articles, short stories and tips, along with all my Budgerigar artwork for sale. I hope to start this section in July 2015.
NUMBER 1 ARTIST EDITION PRINTS
NOW AVAILABLE
My No 1 Artist Edition Prints are now available. In some cases this is the only one left from all the editions. These are my private collection I have decided to now make available to collectors of my artwork. To view please go to the Limited Edition Page, Special Edition section. Happy viewing. Remember the No 1 Artist Edition is the rarest of all my limited editions so an excellent investment! Feel free to contact me anytime if you have questions at birdart@ericpeake.co.uk
GREETING CARDS ARE NOW AVAILABLE IN GROUPS AT A SPECIAL PRICE OR INDIVIDUALLY. CHECK OFTEN AS NEW ONES ARE BEING ADDED EVERY WEEK.
GREETING CARD UPDATE
This section on the website will be expanded as our greeting cards are now so popular. Instead of ordering in the groups as shown now under Greeting Cards, individual cards will be posted so you can order whatever you prefer. Watch for this in the next few weeks. It will take some time to put them all on as there are so many! Thank you to those collectors of Eric's work who have requested this option. We are listening to you.
.....Coming soon....
Debby will also be adding more of her Flower/Garden Blank inside cards also available on an individual basis so you can pick and choose your favourites. Check them out under Greeting Cards.
CHECK OUT MY EXHIBITION PAGE FOR THE UPCOMING
EXHIBITION OF 14 PIECES OF MY ARTWORK at
THE WILLOW GALLERY, OSWESTRY
DURING NOVEMBER 2014
For those of you who have phoned me or have read the articles in the newspapers about this exhibition: The Willow Gallery has informed me that my exhibition has new dates: Exhibition starts Nov 10 and runs through Dec 6. I hope this hasn't inconvenienced anyone! I just found out myself on Sunday (yesterday)-when I went to see it and was
surprised to see it wasn't hung yet!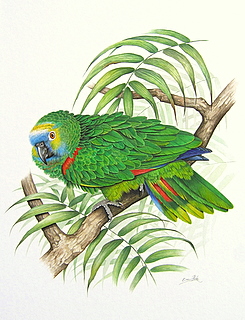 'Aestiva Aestiva'
Original Watercolour Painting
SOLD
Shipped by DHL courier service
to
Vienna, AUSTRIA
September 2014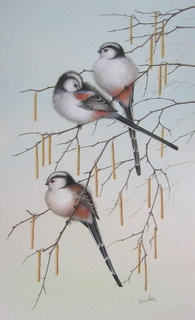 'Long-tailed Tits'
Original Watercolour Painting
SOLD
Shipped by DHL courier service
to
Vienna, AUSTRIA
September 2014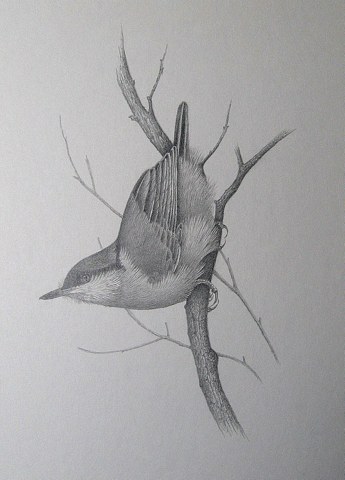 'On the Descent'
Nuthatch
Original Pencil Drawing
Exhibited: National Exhibition of Wildlife Art
England
SOLD
Preview Night by Invitation only.
(sold in first 15 min I am told)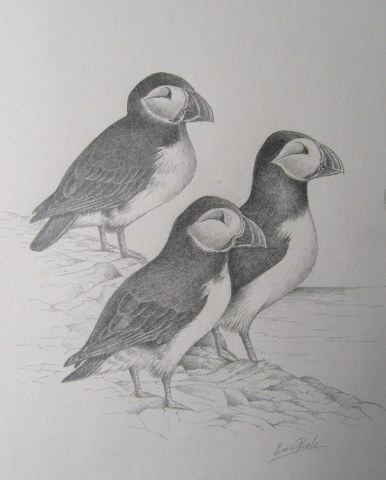 'Trio of Puffins'
Original Pencil Drawing
SOLD
Collector in Wales
Sold within 5 minutes of posting
on my facebook page my
new work completed for exhibitions.
WOW...that was quick! Had to do
another Puffins Drawing for the
exhibition !